Profile

Free Account
Created on 2011-12-21 18:08:14 (#1158950), last updated 2011-12-22 (300 weeks ago)
17,138 comments received, 0 comments posted
5,895 Journal Entries, 438 Tags, 0 Memories, 1 Icon

About
| | |
| --- | --- |
| Name: | ocnative |
| Birthdate: | Nov 9 |
| | |
| | |

Mini Bio
Unlike other population centers, Orange County residents take their county name as their label of cultural identity, whereas most population centers in the United States tend to be identified by a major city. There is no defined urban center to Orange County as there generally is in other areas with one dominant municipal entity. Orange County is almost uniformly sub-urban with a few interspersed vestigial patches of agriculture. Five Orange County cities have populations exceeding 170,000 while none have populations surpassing 360,000.
***
re•mark•able [adjective]: worthy of being noticed, especially as being uncommon or extraordinary
About me:
I am very passionate about my beliefs, which are often reflected in my journal (under the friends cut.) Despite this, I cherish open / honest / respectful communication so I can learn and teach ideas.
I recently married my best friend. Our wedding was the best day of my life (so far.)
I became a Christian in my mid-20's. I wasn't raised in the church, but cherish the faith I have now. I am open-minded and will not ram God down your throat, and ask that you show me the same respect.
I believe in gay marriage. As long as couples have to get legal marriage licenses, then the law should not discriminate. It is a civil rights issue. I believe New Hampshire got it right though, to allow churches and places of worship to say no to performing the marriages if it is against their faith. Places of worship are not civil entities.
I believe in our troops even when I disagree with who is in office. Those brave men and women and their families deserve respect until my last dying breath. I am the proud daughter of a Vietnam Veteran.
I describe my political views as being socially liberally and fiscally conservative and generally Libertarian. I worked my way through college, didn't treat my parents like a bank account and learned to balance not only working full time with school, but also a checkbook.
I am a homeowner. I didn't get into a loan I couldn't afford and now cry for the government to bail my stupid ass out. I took out a loan that I could afford and when times were shitty, I got my ass a second job. No one bailed me out and I am sick of the whiners telling me that its the American dream to own a home. No shit? The American dream also involves getting a J.O.B. and buying what you can afford, not what you can't. The government doesn't owe me a house.
While outspoken, I generally go to great lengths to mask my identity online. This has mostly to do with my line of work and knowing what details lie out there on the world wide web. I don't friend a lot because of what I chose to write under the friends only tag. Obviously I do make exceptions once I feel safe enough.
******I will more than likely friend you if you ASK ME and we have stuff in common. To just friend me without letting me know is a VERY CREEPY to me. This isn't high school and the person with the most friends is Tom over on MySpace. Just say no to random friending.******
And speaking of MySpace, I don't like MySpace. This is my space. It is where I share my thoughts, catch up with friends, and learn new things. I don't care about popularity.
And while I'm at it:
I fear June bugs.
I hate mirrors and cameras.
I drive fast. Very fast. Sometimes I scare myself.
I wanted to either be an astronaut or a housewife when I was a kid.
I've always had a morbid obsession with death, serial killers, etc.
I am still best of friends with my childhood best friends. (I also have more than one.)
I've recently become embarrasingly obsessed with Twilight/Vampire Diaries/True Blood.
Despite having female parts, I am a hockey fanatic. I love the Ducks and I didn't just jump on the bandwagon in 2007. I loved them when the only thing mighty about them was their name.
I believe we are on this earth to better it and assist each other. I have no patience for self-centered people who think the world should cater to them.
And one more thing:
The Secret
is a bunch of crap. The Powers That Be aren't sitting around in the universe waiting to take your order. If you want riches in life, get off your ass and WORK FOR THEM. And then when you get a paycheck, don't blow it on stupid shit to impress other people. Better yet, why not work on your character and develop rich relationships with family and friends. Be the person you were intended to be, not the one you've settled for.
***
The problem with people is stupidity. I'm not saying there should be a capital punishment for it, but why don't we just take the safety labels off of everything and let the problem solve itself? - Author unknown.
***
You write in order to change the world…. The world changes according to the way people see it, and if you alter, even by a millimeter, the way people look at reality, then you can change it." -James Baldwin
***
Some of my other favorite things: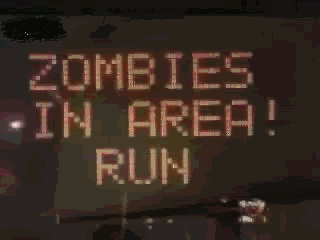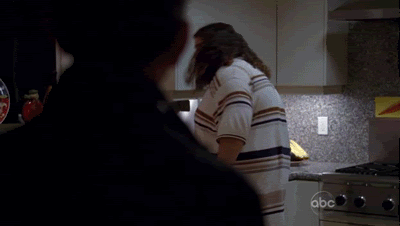 ***
Save The World - One Click At A Time!

On each of these websites, you can click a button to support the cause -- each click creates funding, and costs you nothing! Bookmark these sites, and click once a day!


Click here to post this on your page or 'blog

Connect
80's movies
,
80's music
,
big brothers/big sisters
,
blizzcon
,
cal state fullerton
,
cheap
,
cheese
,
chipotle
,
christ
,
christian rock
,
christianity
,
comics
,
cooking
,
cosmopolitans
,
coupons
,
creative writing
,
damon salvatore
,
dave ramsey
,
daydreaming
,
defcon
, delana,
dexter
,
dilbert
,
driving fast
, drudge report,
exercise
,
fanfic
,
free stuff
, frescas,
friday night lights
,
friends
,
geeks
, girls' night,
god
,
guinness
,
guys
,
haiku
,
hair dye
,
harry potter
,
heaven
,
hockey
, home projects,
humor
,
icons
,
indie music
,
ipods
,
jesus
,
kayaking
, kfi,
laughing
,
led zeppelin
,
libertarians
,
margaritas
,
mexican food
,
mountain dew
,
movie hopping
,
news
, non bible-thumping christians,
orange county
,
peanut butter
,
people watching
,
politics
,
prayer
,
rainy days
,
ranting
,
real women
,
red hair dye
,
red wine
,
road trips
,
rocky horror picture show
, rude guerrilla theater, sake bombs,
salvation
,
sarcasm
,
saving money
,
sex
,
six feet under
,
ska music
,
snark
,
snarkiness
,
snopes
,
snow
,
snow boarding
,
something corporate
,
sopranos
,
spin class
,
standing in the rain
,
string cheese
,
swaptree
,
taking responsibility
,
talk radio
,
teemu selanne
,
the vampire diaries
,
true blood
,
true crime books
,
twilight
,
twop
, uci,
vampire diaries
,
women's issues
,
working out
,
world of warcraft
,
wow
,
writing

People
[View Entries]

[livejournal.com]
annamonster
,
bunglegirl
,
capricious05
,
chapstickqueen
,
chickenboo42
,
co-vet-tech
,
elainelhirsch
,
etienneoc
,
iconseeyou
,
intenselee
,
ladygwynswords
,
lainee-relgg
,
ldygwynedd
,
loving-martinis
,
mei-x
,
miranda-cooks
,
newlifeinstpaul
,
niftybitch
,
ocnativesfriend
,
pingback-bot
,
pixie117
,
sakkebomb
,
secretlysidhe
,
spasticat
,
steph5628
,
syven
,
the-harv
,
thehirsches
,
thunder-peanutz
,
webtracer
,
wicked-visions
,
wysenena

Communities
[View entries]

Feeds
[View Entries]

Subscriptions (0)

Linking
To link to this user, copy this code:
On Dreamwidth:
Elsewhere: